Hope For Our Future: Alternative Gifting Cards
Hope For Our Future
Iraqi refugees in the Chicago area have been touched by your generous donations of coats, warm clothes, shoes, and boots. As a part of our continuing effort to help these courageous families settle into their new lives, and together with the help of these families, we have put together beautiful alternative gifting cards. Showcasing well known Iraqi paintings, these cards are an excellent alternative to commercial Holiday cards or small gifts. Some of the cards have a Holiday theme and some can be given for any occasion.
The cards are available for $15.00 each or 4 for $50.00 and will be sent directly to you.

Please make checks payable to:
Julia Field and write "Hope For Our Future" in the memo line.
Mail checks to:
Chicago Area CodePINK
P.O. BOX 2158
Oak Park, IL 60303-2158

*For fastest service call: 708-205-PINK (7465)

100% of all profits go directly towards the purchase of "store cards" for the refugee families.

HOLIDAY THEME CARDS: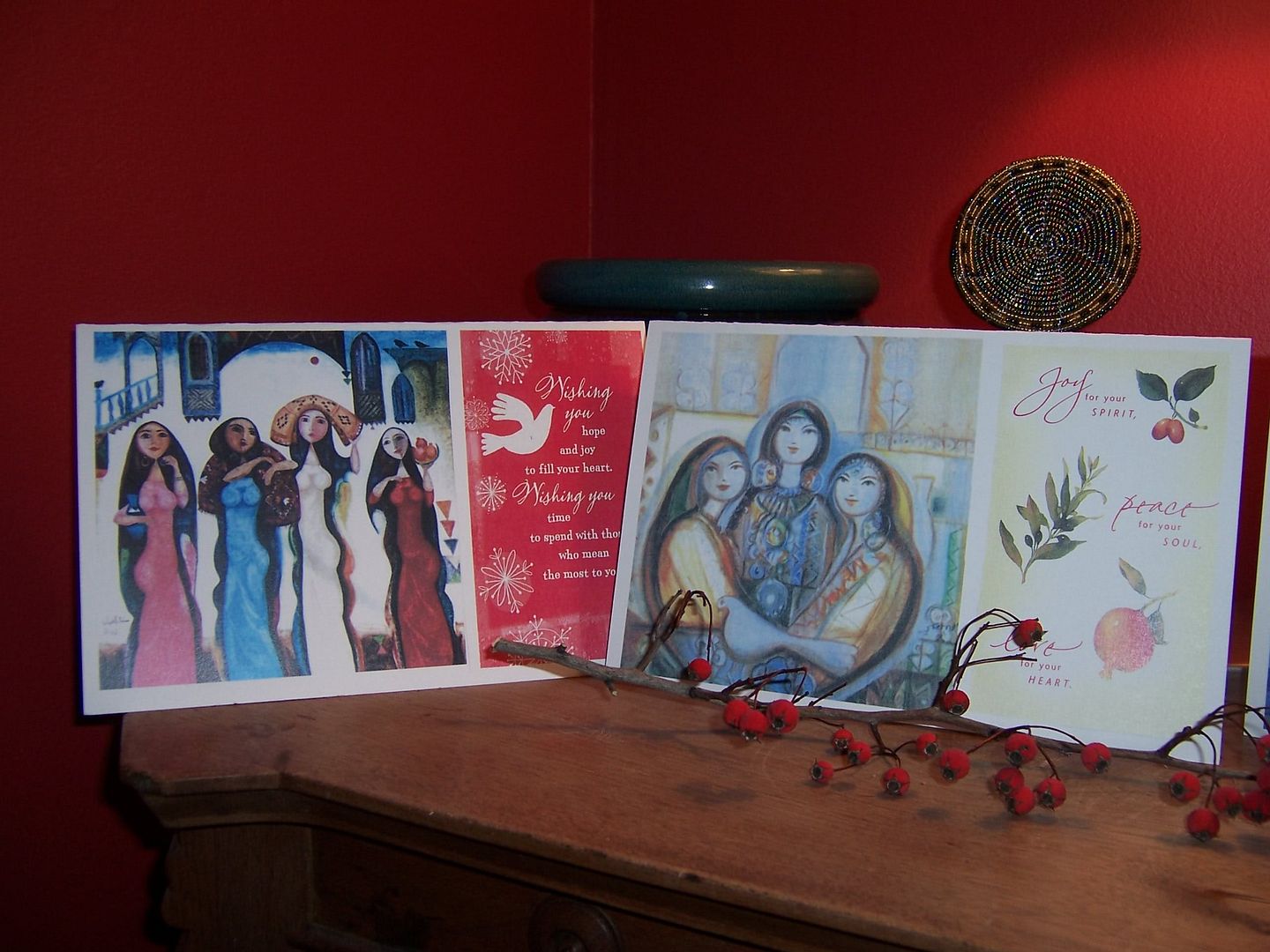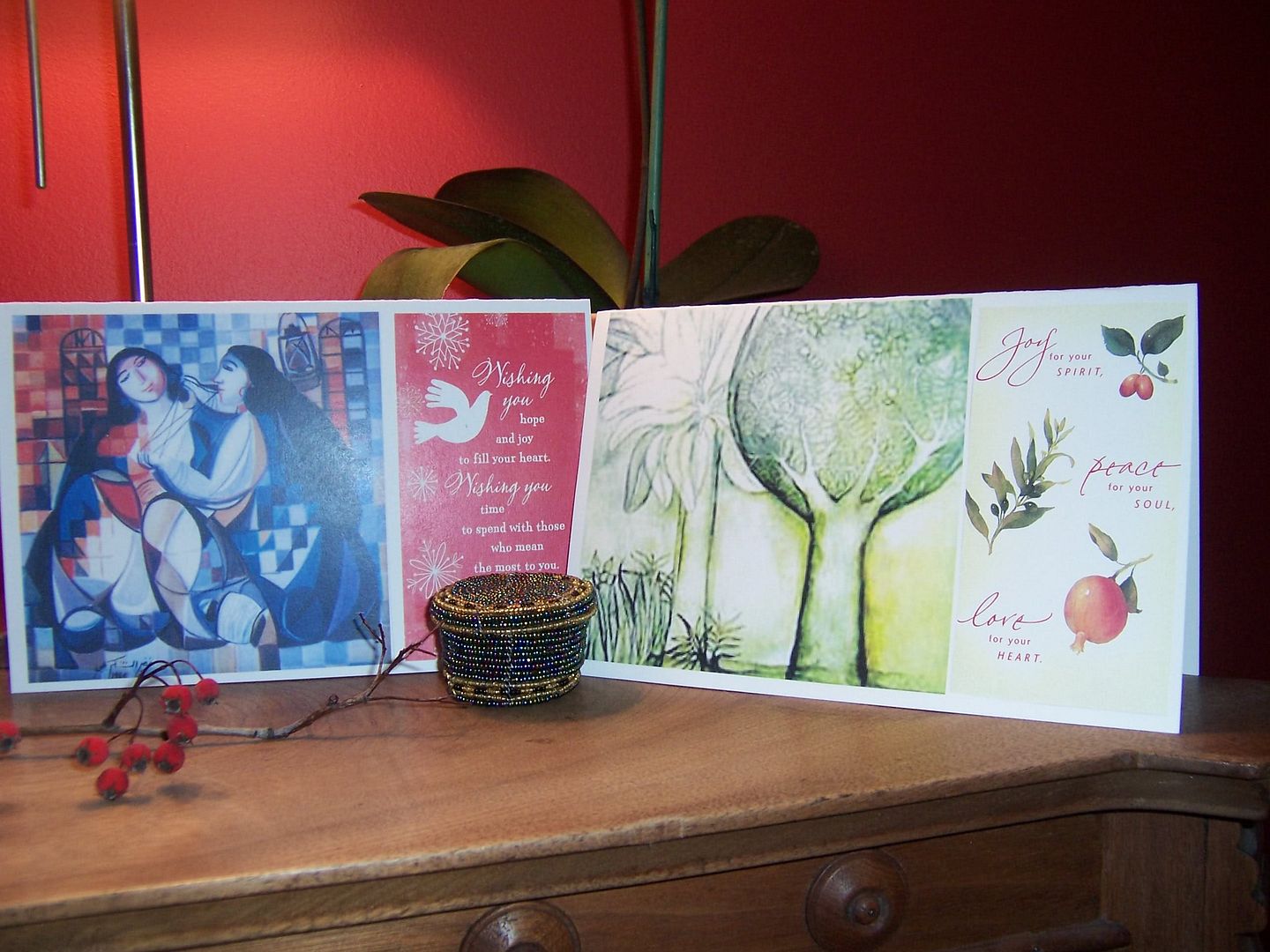 ALL OCCASION CARDS: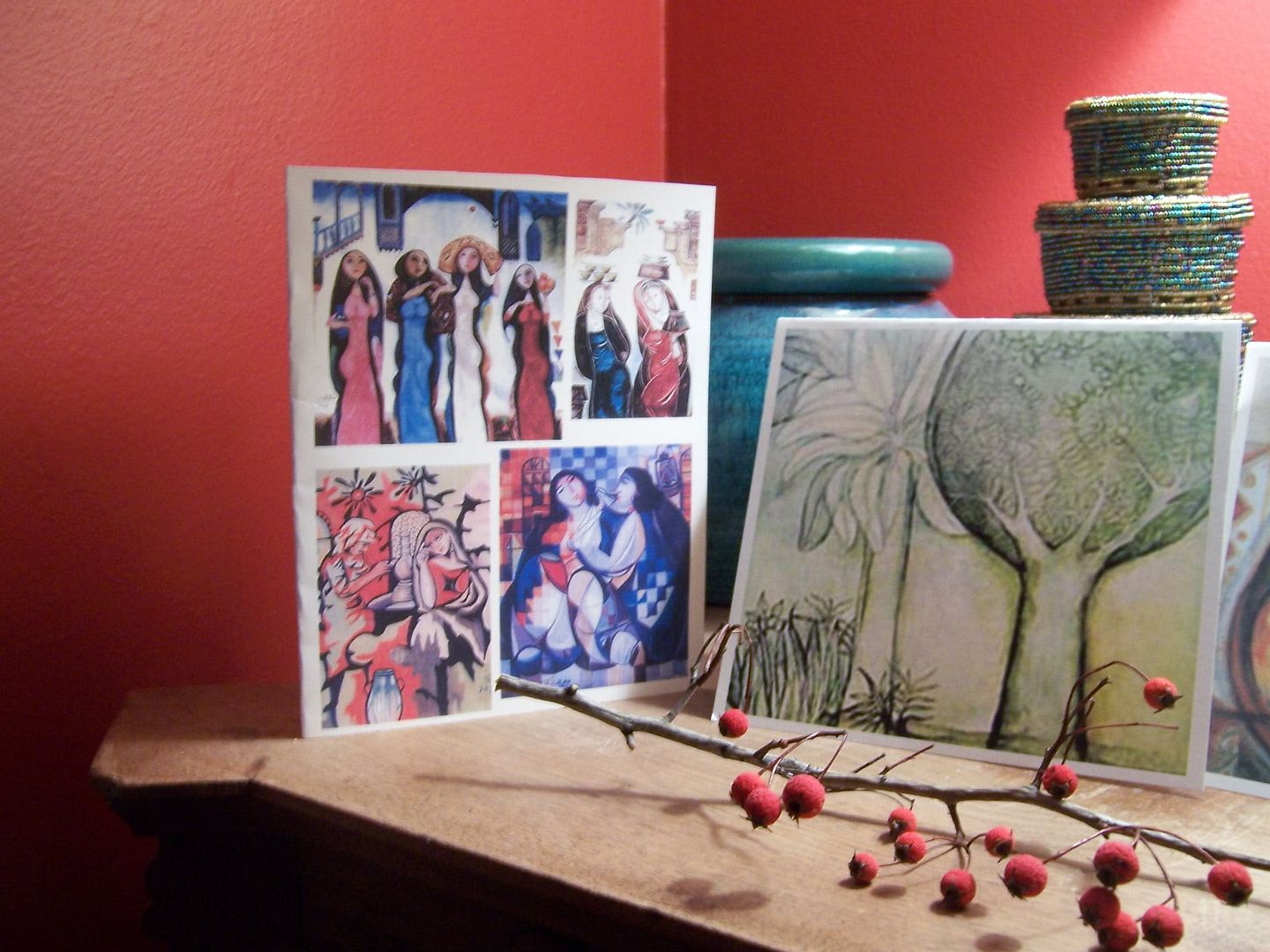 All cards contain information on the families: